How to Fill Out: Japan Visa Application Form & Schedule of Stay
Check out our visual guide to help you fill out the Japan Visa Application Form and Schedule of Stay (Japan itinerary or Taizai Nitteihyo).
The Rundown
Print the Japan Visa Application Form and Itinerary Template (Schedule of Stay) on A4-size papers.

Accomplish the forms by hand or electronically (computerized).

Never leave any items blank. For those that are irrelevant to you, use N/A.

Attach your photo using paste or glue. Do not staple.

Download links for the Guarantee Letter template, Invitation Letter template, and Multiple-Entry Visa Request Form are provided way below for those who need it.

If you don't have a pocket Wifi booked for your Japan trip yet, you can check the rates and rent here.

This feature is part of our BEYOND ManilaxSeoul series, which provides tips and recommendations to travelers going beyond Manila and Seoul.
Also read: Missing Your ITR? Here's a Sample Cover Letter for Your Japan Visa Application
How to fill out the Japan Visa Application Form
First things first! Download your Japan Visa Application Form by clicking below.
Below you will find our sample Japan visa application form. For easy reference and to emphasize our responses, we used red text. However, when you accomplish your Japan visa application form, make sure to use black text (or pen with blank ink).
PHOTO BOX
On the upper right corner, find the box and paste your photo.

Make sure that the photo was taken in the last six (6) months.
PERSONAL INFORMATION
The first few information needed will be your name, birthday, sex, place of birth, citizenship, etc. Pretty basic.
1. Surname: Your surname should be capitalized.

2. Photo: Write your given and middle name as displayed in your passport.

4. Date of Birth: Follow the prescribed format (DD/MM/YYYY)

4. Place of Birth: Follow the prescribed format (City, State or Province, Country)

8. ID No. issued to you by your government: You can use any government-issued identification cards, such as driver's license, SSS, GSIS e-Card, UMID, Senior Citizen's ID, Voter's ID, or even your passport.
PASSPORT INFORMATION
Take out your passport and open to the bio page to answer the following items.
9. Passport type: Tick ordinary. Make sure to cross out the third box!

10-12. Passport details: Refer to the bio page of your passport.
TRAVEL DETAILS
Here you'll be asked for your travel plans. Logically, the information you put in here (like your intended length of stay in Japan, hotel, and airline) should be aligned with your schedule of stay and bank statement balance. (If the money on your bank is on the conservative side, it'll seem dubious if you'll stay in a 5-star hotel for 30 days.)
13. Purpose of visit to Japan: If your purpose of traveling to Japan is sightseeing or vacation, key in TOURISM.

14. Intended length of stay in Japan: Start counting from the day you arrive.

16. Port of entry into Japan: It can be any of the following airports if arriving by flight: Narita, Kansai, Chubu, Haneda, Osaka, Chitose, Fukuoka, and Naha. You can check out the list here.

16. Name of ship or airline: Indicate the name of your air carrier.

17-18. Hotel name, address, and telephone number: Supply the information of where you intend to stay. Note that the telephone number should start with the area code.

19. Dates and duration of previous stays in Japan: If it'll be your first time to visit Japan as a tourist, simply use N/A.
MORE PERSONAL INFORMATION
At this point, you'll be asked for your residential address, occupation, and details of your employer.
21/23. Telephone numbers: Make sure to include the area code!
25. Partner' or parent's occupation: If you have a partner, write their profession. If you're a minor applicant, key in your parents' occupation. Otherwise, if you're single and of legal age, use N/A like what I did.
Details of Your Guarantor or Inviter
The last few sections of the Japan visa application form would ask details of your guarantor of inviter from Japan. If no one invited you to travel and if no one would sponsor your trip expenses (partial or full), use N/A for items 26-38.
If you do have a guarantor or inviter (can be one person), make sure to supply all required information. For more details, read our notes here.
32. Name of Inviter in Japan: If your guarantor and inviter is the same person, simply write 'same as above'.
Background Check
Items 39 and 40 in this sample Japan visa application form aim to check your criminal history. Read each item below and answer truthfully.
Last but not least
Read the terms provided. Append your signature and date. We suggest for you to sign the visa application form by hand (vs. using e-signature).
41. Date of application: Follow the format (DD/MM/YYYY). Do note that a visa application form with no date or signature appended will not be accepted by the Embassy.
Schedule of Stay (Daily Itinerary or Taizai Nitteihyo) Template
Download the Itinerary template that you're required to submit as part of your Japan visa application requirements. If you prefer a PDF version, click here. If you want a .doc version, click below.
What information to put in your itinerary or schedule of stay?
The goal of submitting an itinerary or schedule of stay for your Japan visa application is to demonstrate the activities that you'll have in Japan as a tourist. Here is how we filled out ours:
If you haven't really thought about the attractions or places that you'll visit, why not consider the following activities?
TOKYO ITINERARY
Here are the most popular attractions and activities that you may want to consider for your trip: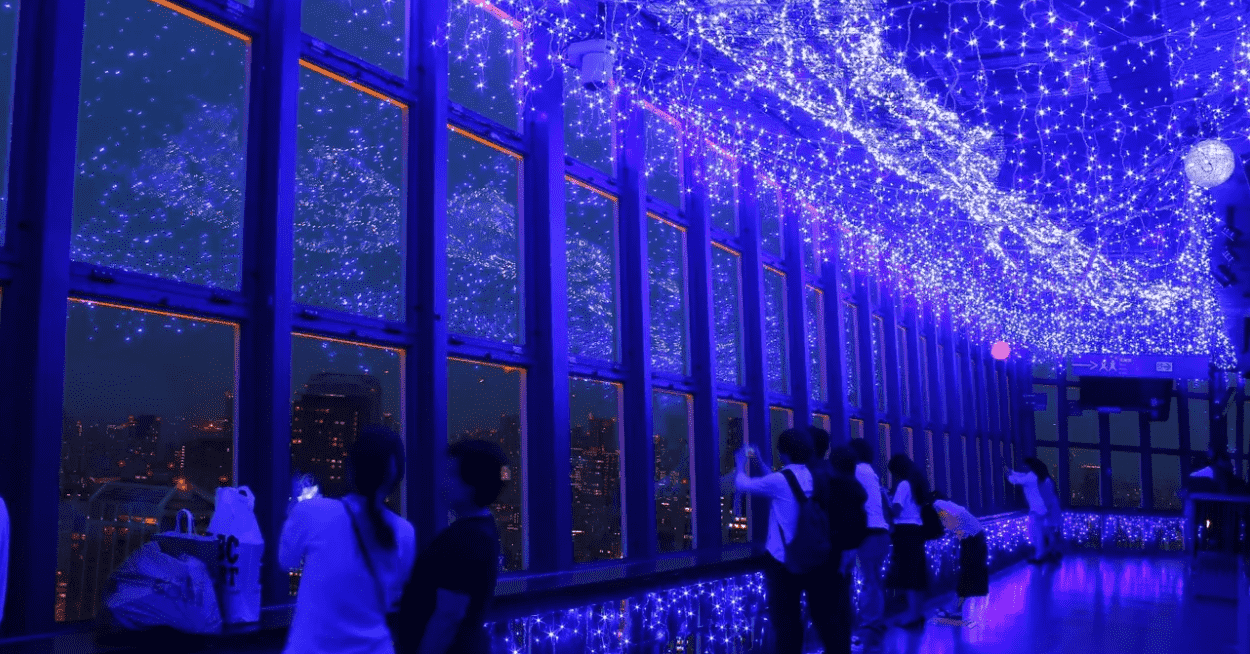 GET EXCITED FOR JAPAN!
Before you read on further, be sure to check out this fun Universal Studios Japan travel video from WAUG — the #1 Travel Activity Booking App! You can also view their nicely-curated (and discounted!) Japan activities and tours here.
Reference & Other Samples
To see the official sample Japan visa application form that's provided by the Embassy, click here. They've also provided a sample schedule of stay (Japan itinerary), which you can view and download here.
To download the other documents that may be applicable to your Japan visa application, click on the following:
Contact the Embassy
For inquiries on the visa application procedure, you may inquire from any of the designated travel agency or contact the Embassy of Japan in the Philippines through the following numbers:
Embassy of Japan in the Republic of the Philippines: +632 834-7514

Consular Office of Japan in Cebu: +63 32 231-7321 to 22

Consular Office of Japan in Davao: +63 82 221-3100
You may also email them at ryoji@ma.mofa.go.jp.
That's all, folks!
All the best to your your Japan visa application! Don't forget to like ManilaxSeoul on Facebook and Instagram for more #BEYONDManilaxSeoul updates on how to fill out your Japan visa forms and requirements!